CuraLife is committed to its customers. To help us develop effective and safe products, we work with an Advisory Board of leading experts and opinion formers who play a vital role in shaping our R&D and providing counsel on the latest scientific findings in nutritional health.
Dr. Uri Eliyahu has a Ph.D in Medical Sciences specializing in Epidemiology. As a licensed pharmacist he holds an MSc in Physiology and Pharmacology from Tel Aviv University. He is Editor-in-Chief of the Israeli National Pharmacist magazine and a leading lecturer in many of Israel's top universities.
Dr. Sara Kaplan is a clinical dietitian and leading diet expert. With over 30 years of working in practice, she heads the Department of Human Nutrition and Diet for a leading national private healthcare provider in Israel, as well as Nutritional Science at the Peres Academic Center. She holds a Ph.D in Clinical Epidemiology from Tel-Aviv University.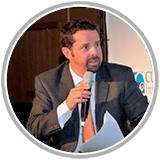 Dr. Choppe leads Cukierman & Co. Life Sciences and has been involved in more than 50 medtech and biotech corporate finance transactions and advisory assignments. Laurent brings an extensive international life sciences experience in managing multifunctional teams and setting up new businesses in pharmaceuticals, biotechnology, nutraceuticals and direct-to-consumer markets. Dr. Choppe is a Doctor of Veterinary Medicine of the University Paris XII and earned a MBA from INSEAD